Up to this point we have briefly gone over several aspects of Affiliate Marketing , I have introduced to you some basic food for thought, things you should consider, things to watch out for , also some products and tools to help you get started but it doesn't end there , these are to get you thinking about Possibilities and Opportunities
Starting an Online business encompasses many different steps that a person goes thru , Organizing is the Biggest step , while that comes easy for some it is more difficult for others , it doesn't mean you can't do it nor should you give up following your dream , but there is a solution that can simplify things dramatically for you and I will be introducing one here today
What if I could give your own website , Tools, Marketing Strategies, Product Videos,Training Videos , Affiliate Links basically the whole 9 yards plus some ,an Elite Community in a multi billion dollar Industry that want's YOU to be a part , and want's YOU to succeed and will go out of their way to ensure you get there , and they will do it 1 step at a time , at your own pace and here is the clincher it's FREE !!!
Too good to be true ? Absolutely True, a Fact , For people who really want to get their foot in the door , be a part of a Fast Growing Industry Giant and create their own Business as part of that industry and be helped every step of the way , it doesn't get much better than this company and believe it when I say I do take the time to look
We have discussed the importance of finding the right Niche , one that has a large potential customer base , well Health and Nutrition is one of the absolute biggest and steadily growing , Why ? Who doesn't want to feel their best,look their best, be free of aches and pains ,sleep better , maybe even lose those few extra pounds and in general restore their health and feel better ?
This country has a population of 323 million people and that's a huge customer base Many who are not 100% happy with their health for any number of reasons , You can be a part in helping them regain at least some of that back by partnering with this company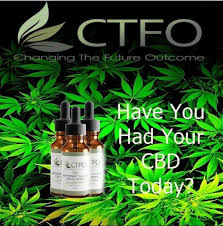 Now is your chance to still get in the ground floor of very fast growing segment in the market Industry , and being a part of in my opinion the best Company in this ground breaking and expanding Market , and the expansion is not just here in good ole USA , not with these guys , we are going Global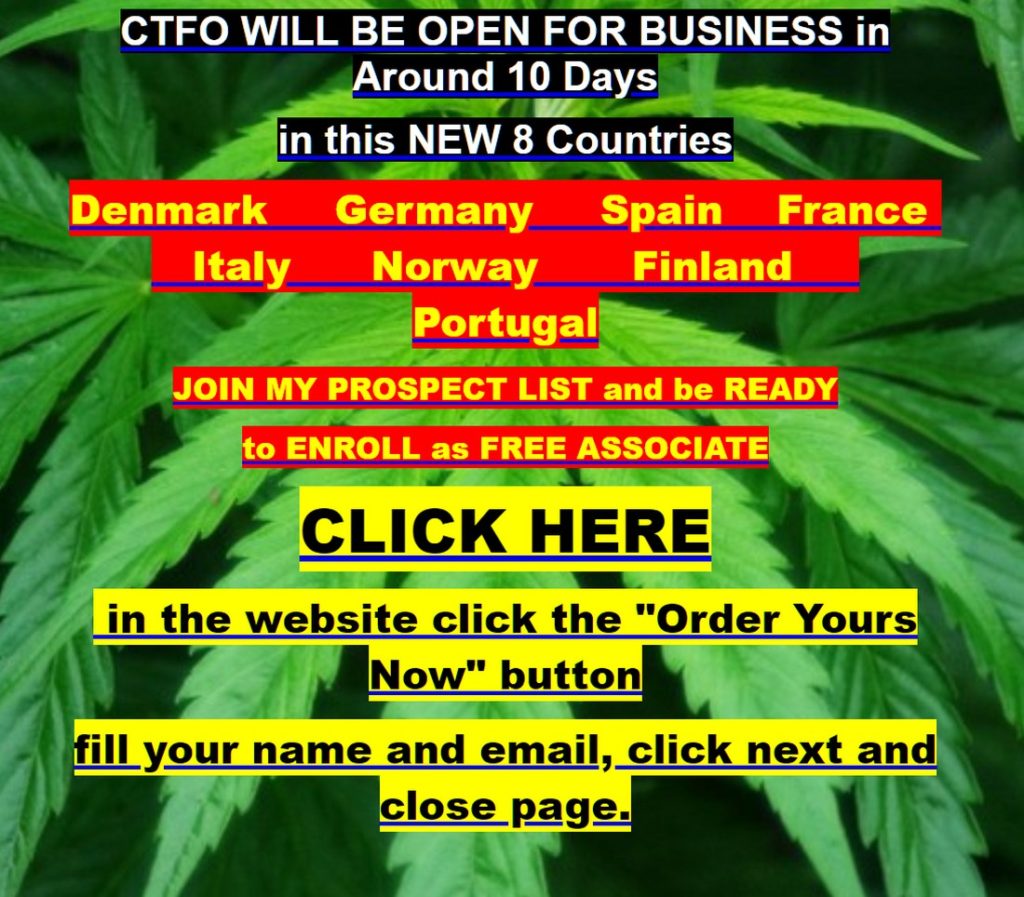 What does that mean for you ? it increase your customer base by a couple hundred million people , that is hard to beat , CTFO will be if it isn't already the Industry leader in this market , What's stopping you from joining a winning team , and I have to stress the word TEAM here because this is more than just about an individual , this is a movement an entire team of professionals that want your success and will help you achieve it why? because your success is their success that's the bottom line , the company wants to grow and want's you to grow with it and takes a personal interest in that happening , not many companies put that kind of effort into a program , especially not a program you can get started in for absolutely free
You are Making History and You are in it WITH US !!!! , that's the mindset of this company on the Leading edge and you are welcome to be a part
Still not convinced on CTFO Products ?
Chew0ff and Shake0ff weight loss
It's no secret. Obesity in the United States is a major health issue, resulting in numerous diseases, specifically increased risk of certain types of cancer, coronary artery disease, type 2 diabetes, stroke, as well as significant economic costs. While many industrialized countries have experienced similar increases, obesity rates in the United States are the highest in the world. (Reuters report)
What do we mean by "obese"? If a person's body weight is at least 20% higher than it should be, he or she is considered obese. If your Body Mass Index (BMI) is between 25 and 29.9 you are considered overweight. If your BMI is 30 or over you are considered obese. (Medical News Today) Your BMI is your weight in pounds times 703 divided by the SQUARE of your height in inches.
It's not just those who are truly obese. Increasing numbers of Americans are significantly overweight, exposing themselves to all the risks associated with obesity itself. The primary cause of this problem is a diet rich in simple carbohydrates (primarily sugar and white flour). Many people say they would like to lose weight, but they don't know how. Or they have continuous CRAVINGS for sweet snacks, candy, donuts, cookies, ice cream… Sound familiar?
CTFO has found the answer to this problem. First, we created ChewOffs, a chewable snack that you can take between meals with a full glass of water. ChewOffs help fight those CRAVINGS for sweet stuff. Only 5 calories and 2 grams of carbs.
Second, CTFO created a complete MEAL REPLACEMENT shake called ShakeOff. It comes in two delicious flavors and is only 170 calories and 18 grams of carbs. (chocolate ShakeOff). You can replace 2 meals a day and fight your cravings while consuming only 350 calories. That's the equivalent of a bowl of soup or oatmeal. If you're following with one sensible, low-carb meal, you should start to see those pounds and inches drop quickly.
CTFO actually started out as a weight loss company. These classic products are the answer to one of the biggest health problems in most western countries.
Maybe this information will help
CBD topical uses – pain relief and anti-aging
As we all know, the skin is the largest organ in the human body. Your skin can not only absorb harmful toxins from things you are exposed to – it can also absorb nutrients and healing lotions and oils. How do CBD and our CTFO products play into this phenomenon?
First, we have our Ultimate Deep Healing Pain Cream with Emu Oil. This salve is infused with either 60mg CBD oil (1 oz size) or 250 mg in the 2 oz size. It's the perfect solution for painful joints and muscles.
We also have our Pain Free-ze Rub with 50 mg of pure CBD oil plus menthol for cold therapy. Especially good for aching muscles after a tough workout. There is also a roll-on version of this with 100 mg CBD.
CBD can also help with aging skin. Our products include the Vitamin C Anti-Aging serum, which can be applied directly to the face and neck. The Insta-Lift Instant Wrinkle Remover, with 20 mg CBD oil, tightens the skin around the eyes and cheeks quickly. Our Pure Hemp AM/PM Anti-Aging Moisturizing Cream, with 20 mg CBD, can provide daily moisturizing and give your skin a more youthful glow.
Scientists have learned that stem cells from a rare apple tree seem to provide amazing regenerative properties. Combined with 20 mg CBD, our Pure Hemp CBD Anti-Aging Cream with Apple Stem Cells may help your skin appear tighter and brighter when used daily.
Sagging and aging skin in the neck and décolleté area are always of concern to both men and women. CTFO's Pure Hemp CBD Neck and Décolleté Anti-Aging Cream, with 20 mg CBD, can help to repair the damage caused by time.
You can plump and renew your skin at night with our Pure Hemp CBD Overnight Skin Rejuvenator. With 20 mg CBD, it works while you sleep!
Everyone knows that retinol is a key ingredient in effective anti-aging creams. With our Collagen Retinol Anti-Aging Cream, we've combined retinol with 20 mg CBD to prevent free radical damage and help brighten and moisturize your skin.
Our Ultra Moisturizing Body Butter, with pure CBD isolate, is great for softening and smoothing your skin all over your body. The CBD Under Eye Cream helps remove those dark circles and bags we don't want. We also have a Daily Facial Cleanser and Facial Toner.
CTFO has an entire array of products to fight aging and make your skin look and feel healthier.
Need another reason ?
Super7 energy and anti-oxidant
Our immune system is what protects us from disease and attacks from harmful bacteria and viruses. So it's really important to keep it strong. Good nutrition is one of the key factors in keeping your immune system strong.
Nutritional studies have indicated that SEVEN key "superfruits" are instrumental in helping to nourish the immune system. These are Mangosteen, Goji Berry, Acai Fruit, Amalaki, Pomegranate, Cranberry, and Blueberry. In addition, these superfruits seem to create a burst of energy.
Super7 is a delicious chewable combination of these seven superfruits. Just chewing two a day may help you maintain a stronger immune system. The chewables are naturally flavored and contain NO artificial sweeteners. They are also gluten-free. There is 325 mg of our proprietary superfruit blend in every one! Chew one in the morning and another in the afternoon for an energy filled day!
Imagine going through cold and flu seasons without having to worry so much about getting sick like everybody else around you. Feeling ready to go every morning as you take on your day. Super7 is what everybody needs.
And in Addition there are even benefits for your Pet's
Do you have a dog or cat with separation anxiety? Are they afraid of thunderstorms or other loud noises? Or does your pet just seem to "go crazy" sometimes when you want them to calm down? Maybe our CBD pet products are the answer. Because all mammals have endocannabinoid systems, CBD can have a positive impact on pets as well as humans.
Studies have shown that CBD can help pets with loss of appetite, anxiety, aging, aching joints, cancer, glaucoma, inflammation, seizures, aggression and neurological disorders. If you have an older pet, CBD may put new life into them!
CTFO offers chew treats for pets CBD sprays and oils, and a pet conditioning shampoo. If your pet is "like family," you'll want them to have the benefits of CBD just like you do.
Imagine how fantastic it will be for your dog or cat to be completely at ease around the house, even when you need to leave for work or errands. Imagine having your older pet "come to life" again. Pets experience anxiety and stress just like we do. CBD treats and sprays can help them cope.
There many reasons for partnering with this company these were just a few , there are many customer reviews out there of these products , read them you will be pleasantly surprised , If you truly want to start a Business this a the place to create your Bridge to Success , Join Us we would Love to Have you